RFID Smart FlyBoard RedWave per Controller RFID
RFID Smart FlyBoard della serie RedWave
per Controller RFID HF/UHF OBID by FEIG Electronic

Scheda elettronica modulare per facilitare la composizione delle architetture RFID ed il loro dialogo con le moderne tecnologie Cloud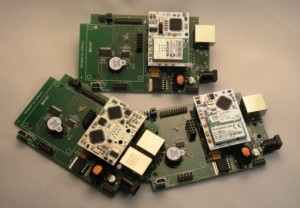 RFID Smart FlyBoard della famiglia RedWave è una scheda elettronica OEM versatile e modulare nelle connessioni e modalità di comunicazione, progettata dal dipartimento Ricerca e Sviluppo RFID Global per agevolare la realizzazione di progetti RFID custom, la board funge da ponte fra la tipica infrastruttura hardware RFID HF ed UHF OBID di FEIG Electronic da un lato e le tecnologie informatiche dell'ambiente in cui l'RFID opera dall'altro, tra cui PC, cloud, tablet e mobile device.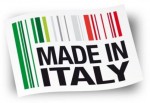 RedWave RFID Smart FlyBoard basata su tecnologia 100% italiana open hardware di openPicus è dotata di intelligenza a bordo (processore CPU), da qui l'aggettivo smart incluso nel suo nome, numerosi I/O (es. buzzer, segnalazioni luminose, relè, etc..), opera sia in banda HF che UHF ed è proposta in 3 versioni (Lan, WiFi 802.11G, Mobile GSM/GPRS): queste peculiarità tecniche fanno della RedWave RFID Smart FlyBoard una componente flessibile che facilita la configurazione delle architetture RFID, adattandosi alle specifiche esigenze applicative di ogni progetto.
Utilizzando per semplicità la metafora dei giochi Lego, la scheda RedWave poggia sulla stessa logica: come i mattoncini sono assemblati in vario modo per costruire l'oggetto desiderato, così la RFID Smart FlyBoard è integrata con diverse altre componenti RFID (controller ed antenne), generando fino a 36 possibili combinazioni tra il sistema RFID e l'Host Communication, il tutto ready to use!
Accanto a questa impostazione, è previsto anche lo sviluppo di firmware custom utilizzando ambiente Open Source (C language & Open IDE), per creare soluzioni verticali ed indipendenti, stand-alone, con "intelligenza" a bordo e collegamenti ad host server via internet (cloud): il vantaggio di questa flessibilità consiste nell'introdurre rapidamente nel mercato nuovi prodotti o soluzioni anche in limitate quantità e ridurre il Time to Market!
Foto Gallery RedWave RFID Smart FlyBoard – Clicca qui
---